In our relentless pursuit to build awareness for breast cancer research, we weave threads of hope into the fabric of countless lives, stitching together a tapestry of strength and determination that will one day unravel the mysteries of this formidable adversary.
Chances are, we all know someone who has been affected by a breast cancer diagnosis. Nobody wants to hear those words. Our hearts go out to all who have been impacted by such news. Thankfully, on Saturday October 7, 2023, United Hearts of Arizona, a not-for-profit organization presents, the VIDA Breast Cancer Conference. Attending this conference is of paramount importance for several compelling reasons. Firstly, it serves as a hub of knowledge dissemination, bringing together experts, researchers, and healthcare professionals to share the latest advancements in breast cancer prevention, detection, and treatment. This exchange of information can be pivotal in improving patient care and outcomes. Secondly, this conference provides a platform for survivors and individuals affected by breast cancer to connect, share their experiences, and find emotional support. This sense of community can be profoundly empowering and reassuring. Additionally, these events are instrumental in raising public awareness about breast cancer, debunking myths, and encouraging regular screenings and early intervention, which can be lifesaving. In essence, attending a breast cancer awareness conference is not just about education; it's about fostering hope, empowerment, and solidarity in the fight against breast cancer.
The VIDA-2023 Breast Cancer Conference will take place on Saturday, October 07, 2023 at El Pueblo Senior Center located at 101 W Irvington Rd building 14 in Tucson. Doors will open at 8:30am and the conference will start Promptly at 9am. The Conference offers attendees the unique opportunity to participate in person and learn from Doctors Specialist in Primary Care, Pain Management, Emotional Well-being, Data and Statistics and Nutrition during and after Cancer. For more info, click The Button.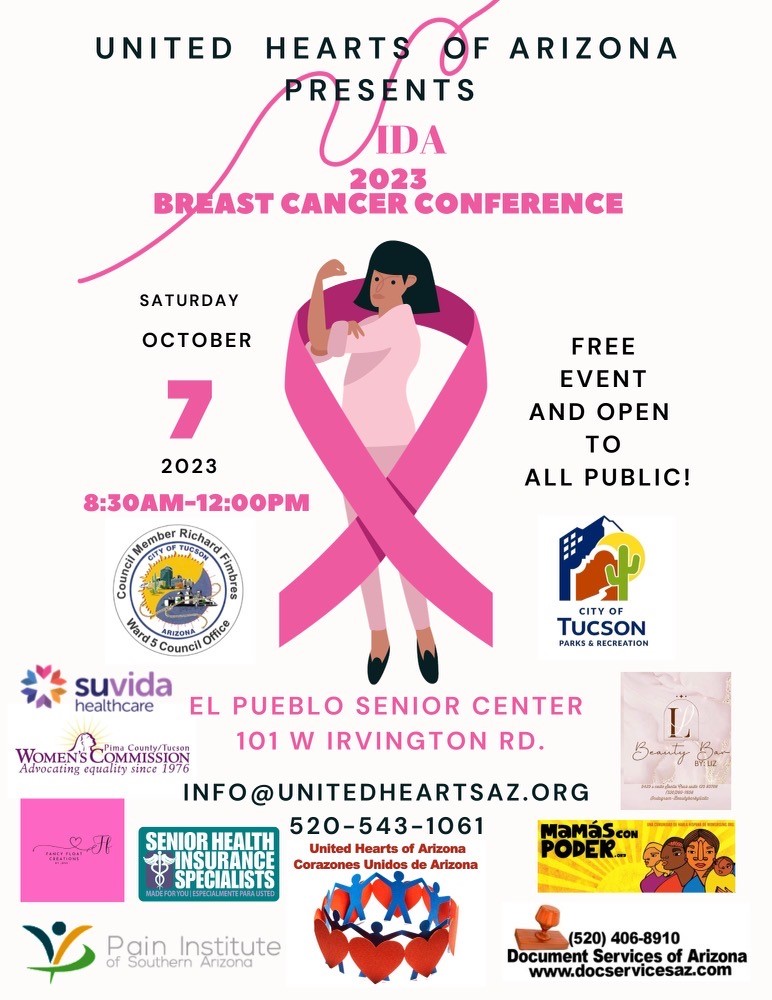 Embark on a four-day odyssey of family-oriented excitement in Tucson, Arizona, as you immerse yourself in a film festival unlike any other. This cinematic competition is exclusively dedicated to the rugged allure of the western genre and its intriguing subgenres. Get ready for a captivating journey filled with exceptional indie films and revelry that will etch itself into the annals of legend!
Our aspiration is to draw both established luminaries and budding talents from the realm of filmmaking. This eclectic blend ensures that festival-goers will be treated to a rich tapestry of artistic expressions within the realm of western films, each a testament to the unbridled spirit of independent cinema.
TWBFF stands as a fierce battleground for emerging visionaries, whether they be filmmakers, screenwriters, authors, or more. Our mission is clear: to ignite the fires of inspiration and embolden these creative souls to tread uncharted territories within the vast landscape of the western genre. This festival is renowned for its unapologetic embrace of the western and its myriad subgenres, making it a crucible of innovation and a sanctuary for the unyielding spirit of the West. Click The Button for more info.
Thu. Oct 26th 3:00 PM - 10:00 PM
Fri. Oct 27th 3:00 PM - 10:00 PM
Sat. Oct 28th 10:00 AM - 10:00 PM
Sun. Oct 29th 10:00 AM - 6:00 PM
Prepare to be swept away by the inaugural Anime Wonder Aki Outdoor Extravaganza, an unmissable event coming to Tucson, Arizona, this autumn! Taking place at the enchanting Kennedy Park Fiesta Area, this festival promises an unforgettable fusion of all things anime, Japanese culture, and delectable cuisine. With a line-up boasting over Exhibitors and Artists, an array of mouthwatering Japanese and Asian culinary delights, electrifying Mainstage Music and Performances, plus an abundance of entertainment, you won't want to miss this!
Mark your calendars and get ready for a whirlwind of fun!
Culinary Delights: Immerse your taste buds in an exquisite journey through the finest traditional Japanese and Asian cuisine, expertly crafted by some of our local food vendors who are masters of their culinary art.
Main Stage Music: Get ready to groove to the beats and melodies of live performances and DJs spinning a mix of Anime anthems, Top 100 hits, electronic wonders, and more on the electrifying main stage.
October 14, 2023 - October 15, 2023
Kennedy Park Fiesta Area, 3700 South Mission Road Tucson, AZ 85713
Since its inception in November of 1977, The Gaslight Theatre has been a source of entertainment and joy for the Tucson community, and it continues to hold a special place as one of the city's most cherished destinations!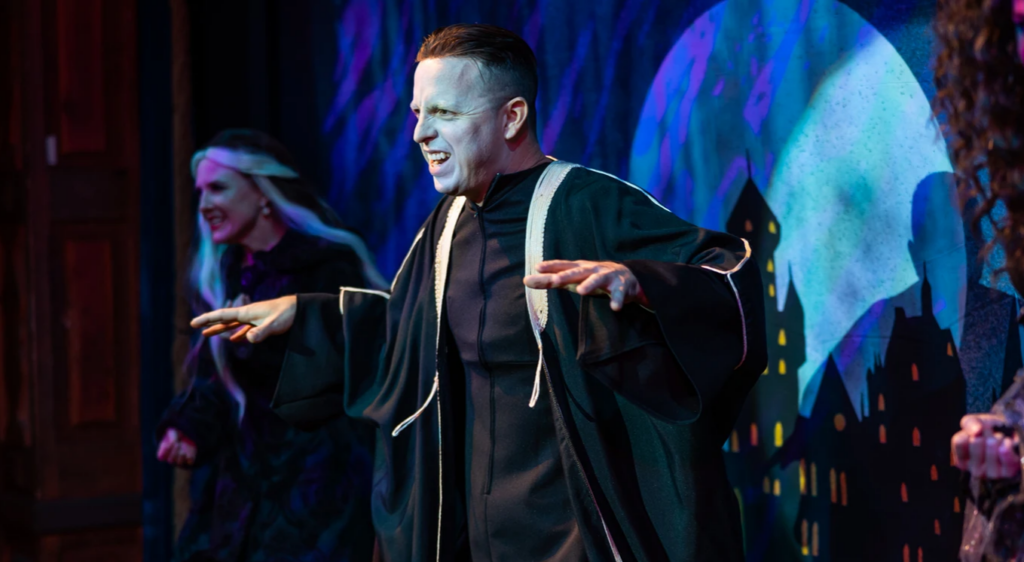 This remarkable journey was initiated by Tony Terry, then a University of Arizona student, who gathered a group of close friends and embarked on a summer adventure to Alaska. There, they formed their own drama troupe and created unforgettable memories. However, their hearts ultimately yearned for the warmth of the desert sun, prompting their return to Tucson that autumn. It was then that they took the first steps in establishing The Gaslight Theatre, setting up shop in a rustic red barn located at Trail Dust Town on Tanque Verde Road.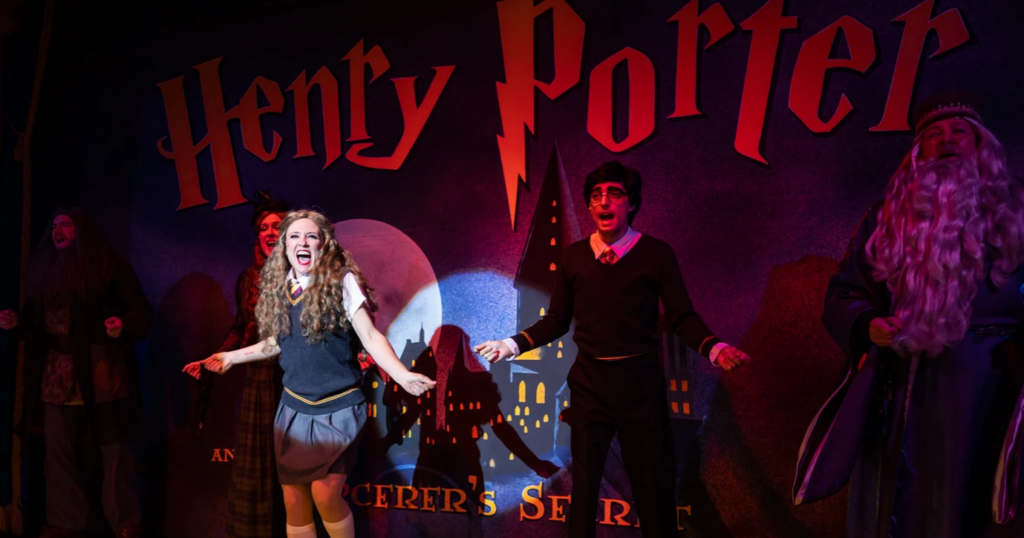 As the Gaslight's popularity soared, it became evident that they were outgrowing their humble beginnings in the old red barn. After two subsequent relocations, The Gaslight Theatre finally found its permanent home in 1990. They transformed this space, renovating the building to suit their needs and introducing the beloved Little Anthony's Diner.

From the very beginning, The Gaslight Theatre has captivated Tucson with uproarious melodrama spoofs suitable for the entire family. With a talented cast, a menu reminiscent of classic diners, a soundtrack featuring a blend of beloved classics and modern hits, and the delightful touch of free popcorn on every table, The Gaslight Theatre promises an experience that will leave both you and your children in fits of laughter.
Now through November 5, 2023, it's a musical parody with HENRY PORTER!
The 12th Annual Vamos A Tucson Mexican Baseball Fiesta epitomizes a high-caliber cultural event and serves as a significant boost to our community and economy. For those unacquainted with the Mexican Winter League, it holds a popularity in Mexico akin to that of Major League Baseball in the United States. Our MBF games are vibrant spectacles, pulsating with energy, resonating with continuous music, enlivened by mascots on the field, and cheered on by fans dancing in the stands. Instead of the usual hot dogs and peanuts, authentic Mexican delicacies like tacos and tortas tantalize taste buds, leaving attendees with broad smiles. The profound loyalty of fans to their teams transcends generations, often resulting in heartwarming scenes of three generations of families united in their love for the game, all donned in the jerseys of their beloved teams. All these electrifying games unfold at the Kino Veterans Memorial Stadium.
Here's the schedule for 2023:
Thursday, October 5
Obregon vs Navojoa at 5:05 PM (first game)
Hermosillo vs Arizona Wildcats (follows the first game)
Friday, October 6
Navojoa vs Mexicali at 5:05 PM (first game)
Hermosillo vs Obregon (follows the first game)
Saturday, October 7
Mexicali vs Navojoa at 5:05 PM (first game)
Hermosillo vs Obregon (follows the first game)
Sunday, October 8
Obregon vs Mexicali at 2:30 PM
Navojoa vs Hermosillo (follows the first game)
The exhilarating musical performance by La Brissa follows the game.
The 97th annual Graham County Fair features a carnival with rides, games and entertainment, 4-H exhibits and food vendors at Graham County Fairgrounds.  The counties throughout Arizona will be featured with points of interest and attractions. Will we have tickets to give away? Ya never know! Sign up to be an Official Drive Roadie and click HERE.
October 5, 2023 - October 8, 2023
527 E. Armory Road Safford, AZ 85546
Get ready for the much-anticipated return of the Tohono Chul Chiles, Chocolate, & Day of the Dead Festival this Fall! 🌶️🍫💀 🗓️ Mark your calendars for Friday and Saturday, October 27-28, running from 9 am to 4 pm.
Prepare to immerse yourself in the vibrant spirit of the autumn season as you wander among numerous food vendors, local artisans, and talented entertainers who will transform the gardens into a haven of delectable treats, handcrafted treasures, and captivating melodies.
Be sure to delve into the world of artistry showcased through personal ofrendas (altars) meticulously crafted by local artists and students. These altars pay heartfelt tribute to the enduring borderland traditions of Día de los Muertos. Don't forget to visit our community altar, where you can leave heartfelt recuerdos (remembrances) for your dearly departed loved ones.
Click The Button for more details!
The 50th Annual Tucson Meet Yourself (TMY) Folklife Festival is set to make a triumphant return to its traditional downtown venue this year. Staying true to the essence of festivals from years gone by, all the programs are designed to showcase the unique TMY experience and nurture the enduring connections with the custodians of community traditions.
Organized by the Southwest Folklife Alliance and proudly sponsored by TMC Health, this year's Tucson Meet Yourself introduces an exciting new theme, focusing on the celebration of dance, movement arts, and overall well-being. Attendees can look forward to interactive demonstrations, engaging workshops, and captivating performances that bring this theme to life.
In addition to this, the weekend will be filled with other special events, including:
The Arizona Ethnic & Traditional Dance Festival
A thrilling Mariachi pop-up performance and a grand finale featuring a documentary film
A fascinating exploration of the craftsmanship behind Lowrider Cars, presented by The Dukes Car Club
The eagerly awaited return of the Corrido Contest, back by popular demand!
Don't miss out on the 50th Annual Tucson Meet Yourself Folklife Festival and its vibrant array of cultural experiences and entertainment!
October 13, 2023 - October 15, 2023
101 N Stone Avenue Tucson, AZ 85701
Step into Buzzard Creek, a seemingly idyllic western town complete with its rustic general mercantile, old-fashioned barbershop, and classic saloon. But beware, for behind the charming façades of these buildings lies a dark secret – this western enclave is inhabited by a spectral ensemble of ghostly apparitions and animated skeletons. This is all happening at The Mini Time Machine Museum of Miniatures.
Those who have dwelled in Tucson for years may recall this spine-tingling hamlet as one of the eerie dioramas that once adorned the Hidden Valley Inn Restaurant along Sabino Canyon Road in Northeast Tucson during the unsettling decades of the 1980s and early 1990s. Crafted by the skilled hand of woodcarver Jean LeRoy, this haunted town is populated by menacing gun-slinging specters and exudes an eerie aura, emanating ominous lights and ghostly sounds from its very structures.
Beware, for Buzzard Creek comes alive with a supernatural presence that defies the confines of time. Closed on Mondays, as even the bravest souls need a respite from its haunting allure.
Get ready for a spooktacular time at the Reid Park Zoo's Halloween event! It's all about "zoo," not too much "boo," ensuring the whole family can have a thrilling yet not-too-frightening celebration. Brought to you by Lloyd Construction, this Tucson Halloween tradition promises loads of fun while supporting Zoo animal care, operations, and educational programs.
Dress to impress in your boo-tiful costumes and join in the festivities:
📸 Snap unforgettable photos during meet and greets with beloved characters, from enchanting princesses and daring pirates to mighty superheroes and iconic movie and storybook figures!
💀 Share laughter with your loved ones as you journey through whimsical skeleton scenes that are bound to tickle your funny bone.
👻 For the bravest souls among us, dare to explore spooky scenes that'll send shivers down your spine in the moonlight, courtesy of Crandall Glass.
😆 Get into the spirit with ghoulish games galore in the Fall Festival Zone, where giggles and glee await.
🍭 Safely satisfy your sweet tooth as you trick-or-treat at candy stations scattered throughout the Zoo.
🎃 Don your costumes and strike a pose in the Pumpkin Patch, surrounded by a sea of pumpkins just waiting for your creative touch!
Please note that this year, to ensure everyone has plenty of room to spread their bat wings, Boo at the Zoo will have timed entry tickets, which must be purchased in advance. Exclusive early access at 5:30 PM is available for members only, so don't miss out on this fang-tastic Halloween experience!
October 20, 2023 - October 29, 2023
Time:6:00 PM to 8:30 PM
Reid Park Zoo 1100 S. Randolph Way Tucson, AZ 85716
The eighth edition of Film Fest Tucson is set to take place in downtown Tucson, with screenings at the Scottish Rite Cathedral and various locations. This unique and homegrown Tucson film festival is made for those passionate about movies. Programming includes both short and feature-length narrative and documentary films that have been selected for their quality, timeliness and subject matter.
With a strong interest in presenting work by emerging as well as established filmmakers, Film Fest Tucson has some of the best audiences on the circuit - educated and savvy film fans who look forward to post screening Q & A's almost as much as the films themselves.
Mexican movies that will be screened during the Film Fest Tucson in mid-October, as part of Hispanic Heritage Month:
Saturday, October 14, 7:30PM - ROBE OF GEMS: https://filmfesttucson.org/films/robe-of-gems/
Friday, October 13, 8PM - SONORA: https://filmfesttucson.org/films/sonora/
Friday, October 13, 6PM - TRIGAL: https://filmfesttucson.org/films/trigal/

Arizona Theatre Company kicks off its 56th Season with a heartwarming classic, Neil Simon's timeless romantic comedy, "Barefoot in the Park."
Join us as we follow the journey of two spirited young newlyweds attempting to navigate the trials and tribulations of life in their Manhattan fixer-upper apartment. All the while, they are under the watchful eye of the bride's neurotic mother and their eccentric upstairs neighbor.
In this delightful tale of opposites attracting, we meet Paul, a successful lawyer celebrated for his conservative and pragmatic nature, and Corie, an adventurous and alluring spirit. As they embark on this new chapter of their lives, the challenges of newlywed bliss test even the strongest of bonds.
"Barefoot in the Park" is hailed as one of America's most cherished romantic comedies, ranking among the top 10 longest-running non-musical plays in Broadway history. Its enduring appeal is further underscored by its transformation into an Oscar-nominated film.
Embark on an enchanting journey through illuminated pumpkin artistry and immersive displays, complete with captivating music, atmospheric sounds, and mesmerizing special effects!
Welcome to "Glowing Pumpkins: A Jack-O-Lantern Adventure," an extraordinary outdoor Halloween extravaganza showcasing an astounding collection of over 5,000 meticulously hand-carved pumpkins! This unparalleled stroll-through experience is the essential highlight of the autumn season.
Traverse the mystical pathways adorned with radiant pumpkin sculptures and intricate displays, all harmoniously synchronized with a symphony of music, evocative sounds, and dazzling special effects. Encounter a diverse cast of Halloween's beloved characters, prehistoric dinosaurs, legendary superheroes, as well as beloved figures from the world of movies and pop culture. This event is designed to captivate audiences of all ages, making it the perfect outing for families and friends alike.
Create unforgettable memories and establish "Glowing Pumpkins: A Jack-O-Lantern Adventure" as your cherished new annual family tradition!
September 22, 2023 - October 28, 2023
Time: 6:30 - 10pm
Tohono Chul 7366 N. Paseo del Norte Tucson, AZ 85704
The Drive Tucson's Leslie Lois raced through a big corn maze at Apple Annie's Orchard in Southern Arizona this morning. This event marked the beginning of pumpkin season at the orchard. They had a race where local celebs, (The Drive Tucson's Leslie Lois) and others from Southern Arizona competed to see who could navigate the 12-acre maze the fastest. Leslie described it as a challenging maze.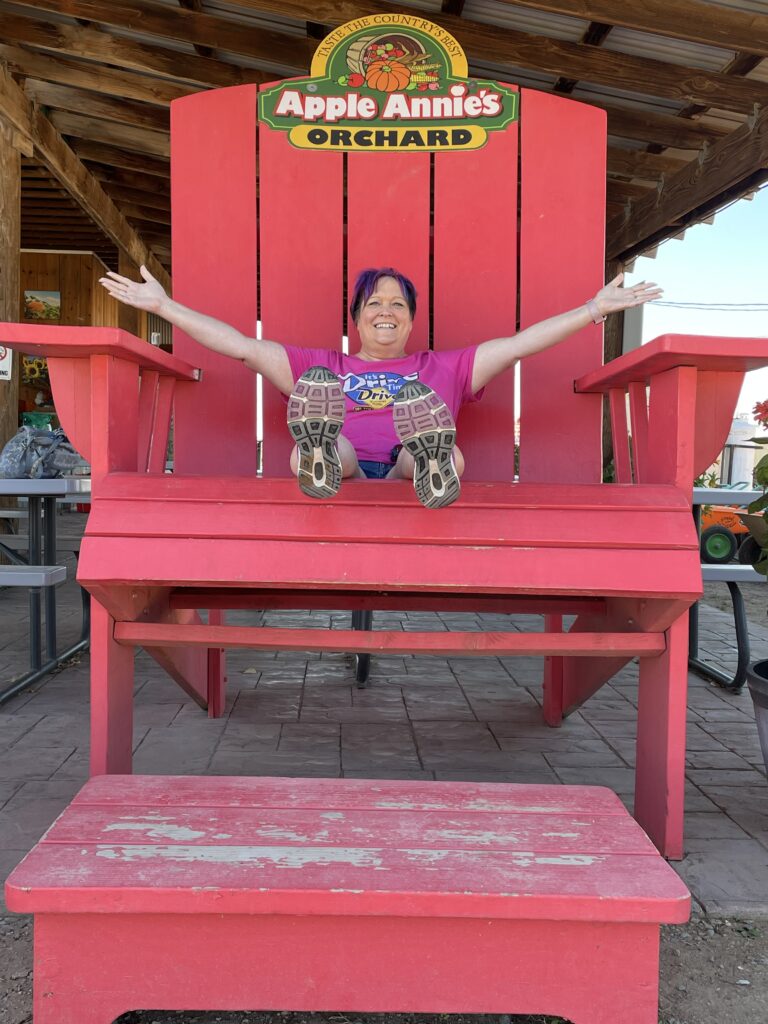 She worked really hard to complete the maze in just under an hour. Which is very impressive. In fact, there are several people from past events still stuck in the maze and have been unable to finish it. Totally kidding of course. Leslie chose The Arizona Oncology Foundation as her charity of choice to run for. Over the years, Apple Annie's has raised well $80,000 for different charitable organizations, like the March of Dimes, Humane Society, Haiti Rebuild, and the American Cancer Society.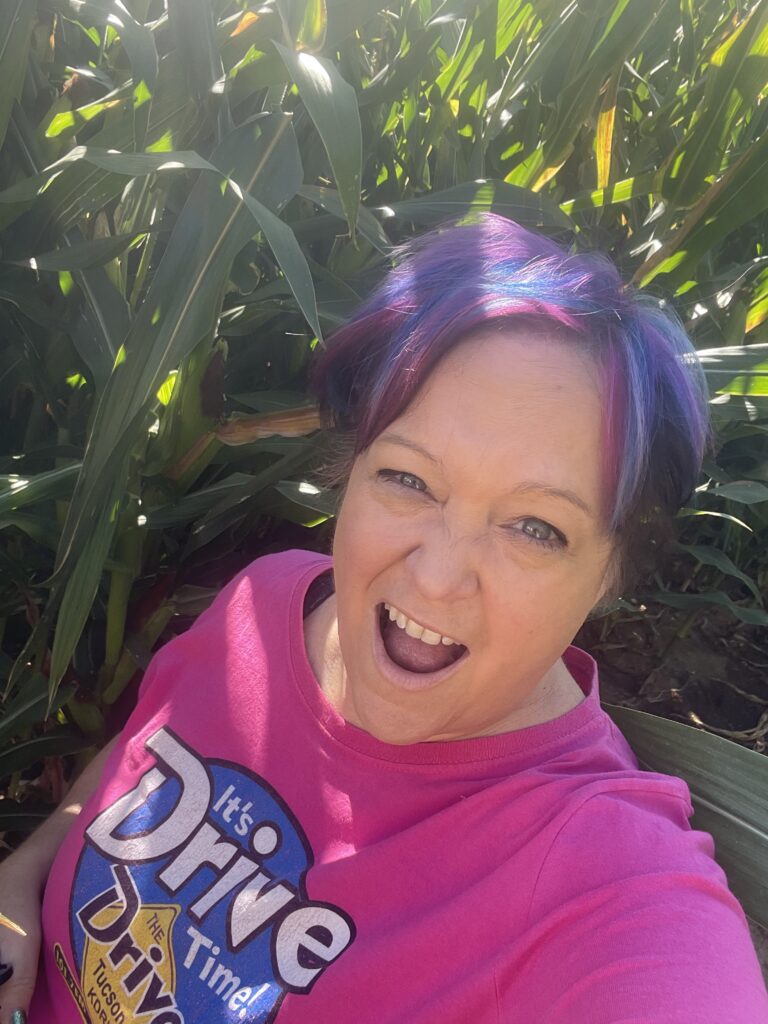 This weekend marks the start of Apple Annie's Fall Pumpkin Celebration in 2023. During this event, visitors can pick their own pumpkins from the pumpkin patch or buy ones that have already been picked from the farm stand. On weekends, they also serve all-you-can-eat pumpkin and buttermilk pancakes from 8:30 to 10:30 a.m., along with homemade pumpkin ice cream, pumpkin pies, pumpkin bread, and homemade cider donuts.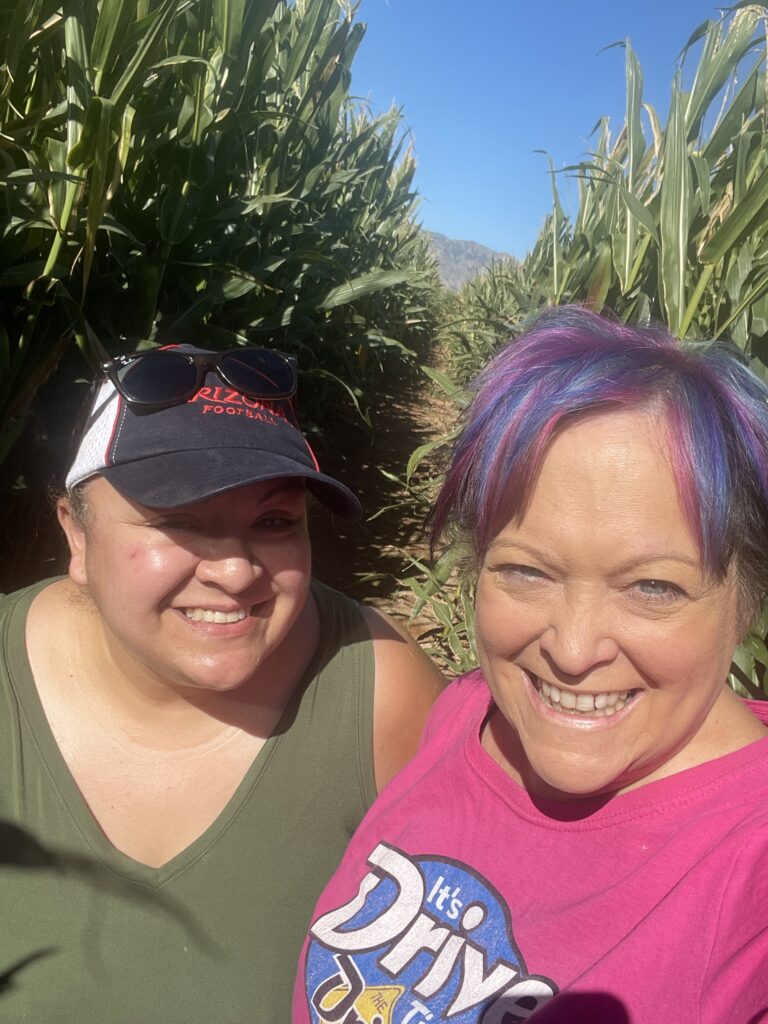 Leslie and her running partner Ina Ronquillo came in 2nd but are winners in our book!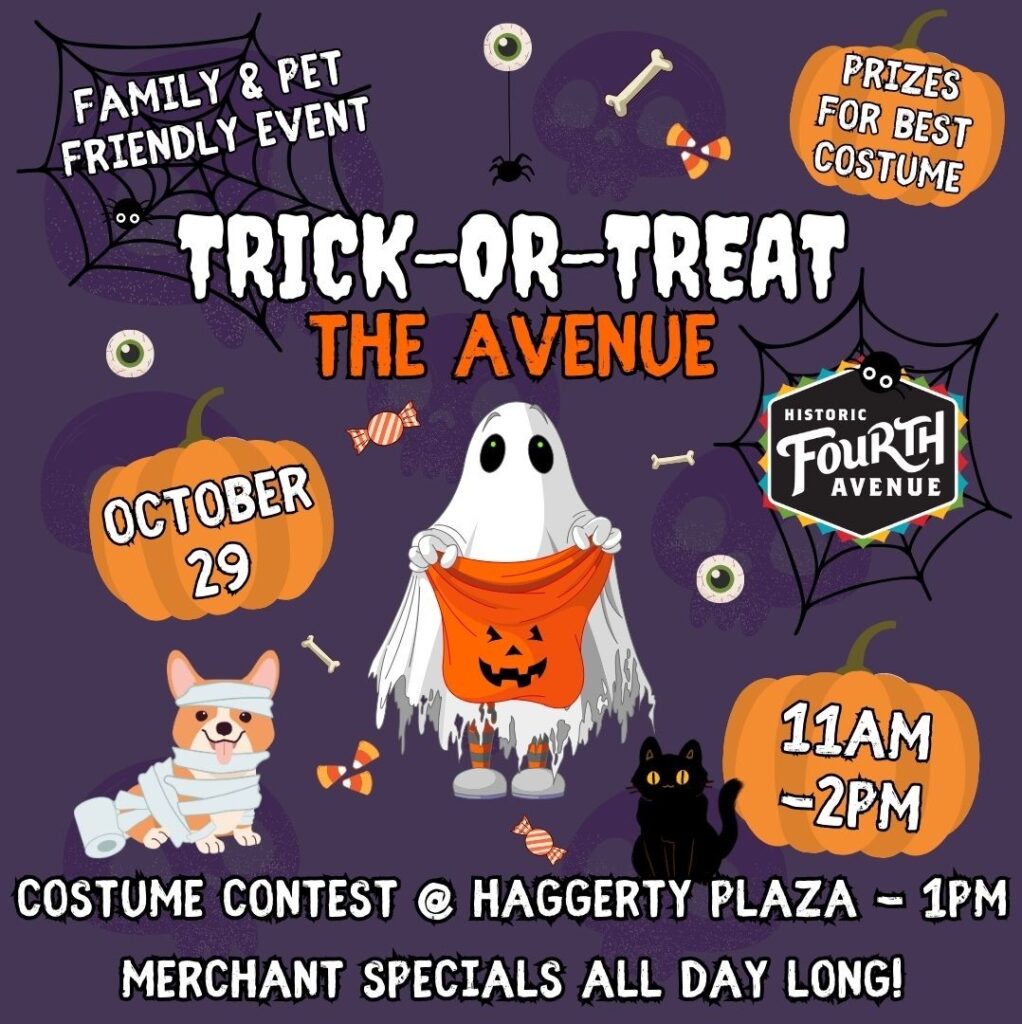 Picture yourself stepping into the captivating world of Vincent van Gogh as you immerse yourself in the magical realm of his paintings. Imagine being surrounded by an extraordinary blend of vibrant colors, where landscapes and self-portraits by the renowned 19th-century Post-Impressionist artist come to life in a breathtaking 360-degree virtual world.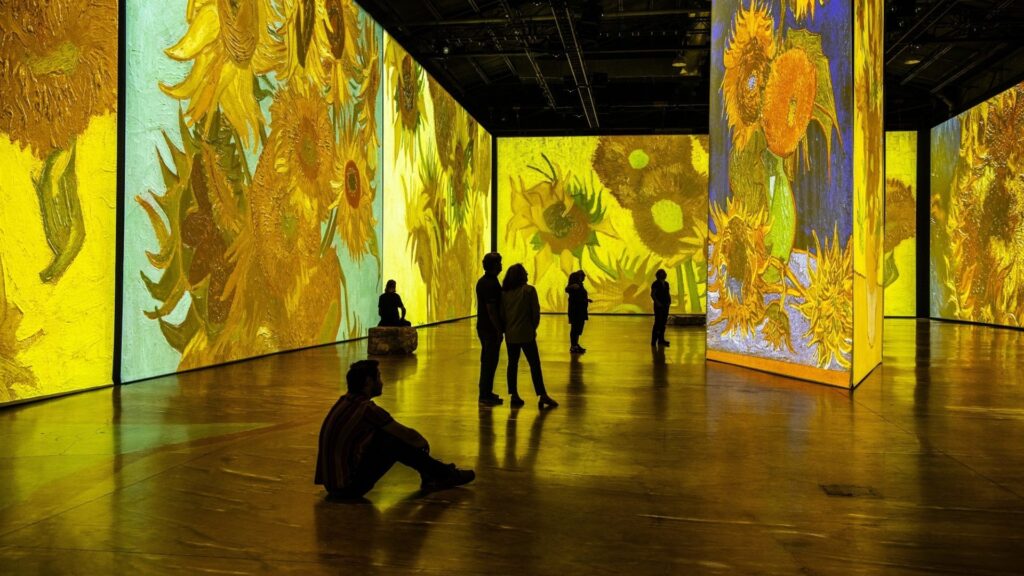 This unparalleled experience awaits you at "Van Gogh: The Immersive Experience," a mesmerizing event set to grace Oro Valley in the upcoming months of August and September. Get ready to be transported into the mind and artistry of one of history's most celebrated artists in an unforgettable encounter that will leave you spellbound.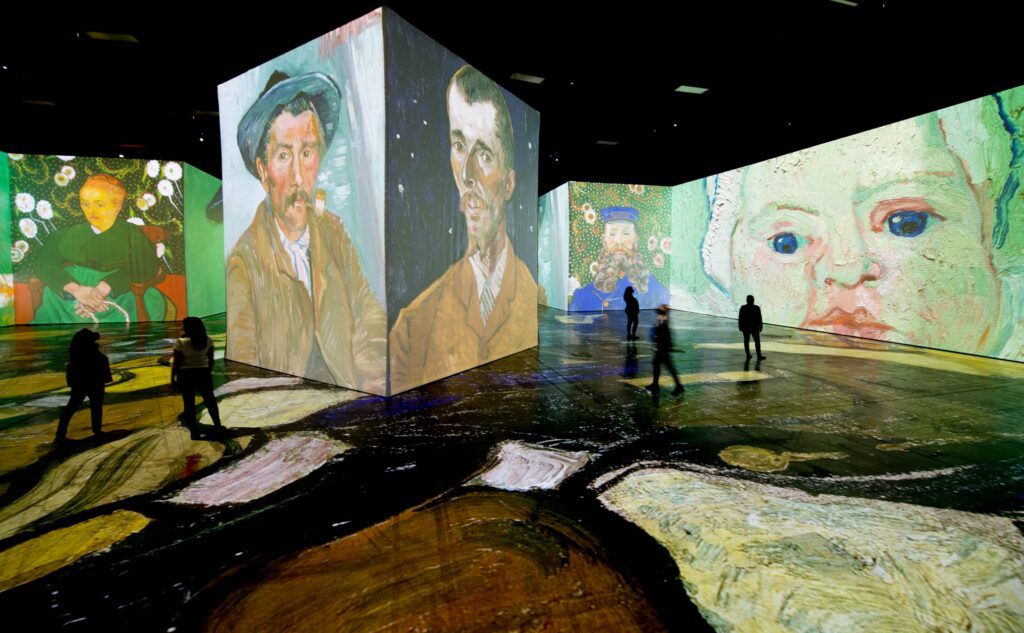 Come make a day of it at the St. Philip's Plaza Market's Cool Art and Breezy Vibe Summer Season! Come chill with us at Tucson's longest running and most iconic market every Saturday and Sunday from 8 am - 12 pm this summer season as we showcase Tucson's most notable artists and makers including artwork of all media types, creative silversmithing and jewelry making, exquisite handmade clay pottery, beautifully crafted and authentic Mexican and Native American merchandise, fresh baked and still-warm Tucson-famous sourdough bread, raw, local desert honey, fresh grown microgreens, lush, blooming plants and cactus for your home and garden, luxurious sudsy artisan soaps and skincare, quirky metal art to make you laugh, and SOOO much more. Come enjoy shady grass under the towering Sycamore trees with a cool artisan lemonade or wander our winding pathways around our cool, flowing fountains.
After shopping from our rows of artist canopies be sure to finish the day enjoying the most delicious brunch in Tucson with bottomless bubbly mimosas or a yummy lunch with a frosty margarita at Tucson's Margarita Champion Reforma Modern Mexican. Mezcal + Tequila, Union Public House, or Proof Artisanal Pizza & Pasta, or mouthwatering pastry, delicious cold brew coffee or fresh iced tea from Ren Coffeehouse.
We can't wait to see you at the coolest market in Tucson every Saturday and Sunday 8 am - 12 pm at the St Philip's Plaza at 4280 N Campbell Ave, on the SE corner of River and Campbell.
The UAMA collection is comprised of approximately 7,000 works of art that span many centuries and cultures. The Vault Show creates an opportunity to bring artworks out of storage and showcase selections from the permanent collection in new and interesting ways.
In this iteration, each UAMA staff member selected between one and four works of art, creating a colorful and thematically-diverse exhibition ranging from realistic and figural to surreal and abstract.
$8 General Admission $6 Seniors 65+ and groups of 10+ Free to UAMA Members, all students with a valid student ID, UArizona Faculty & Staff, active military personnel, AAM Members, visitors with a SNAP card or Tribal ID, and children under 18. Click The Button for more info.
This exhibition is supported by the Jack and Vivian Hanson Endowment.
The Drive Tucson is thrilled to welcome back the highly anticipated summer series, "Chillin at the Chul!" Immerse yourself in a serene oasis, nestled among lush gardens, where the shade of mature trees creates a delightful temperature drop of 10 degrees. Prepare to unwind as you indulge in an evening of enchanting music, rejuvenating beverages, and delectable light bites. Our Saturdays are designed to be family-friendly, as they have collaborated with the Children's Museum of Oro Valley to offer nature play activities that will keep children entertained while parents enjoy some well-deserved relaxation.
For more info, click The Button.