Tucson's outdoor ice rink is now open and runs through Sunday, Jan. 8.
Tucson Holiday Ice is located at 260 S. Church Ave., in front of the Tucson Convention Center.
Tickets can be purchased online (skates included), and there are no additional fees.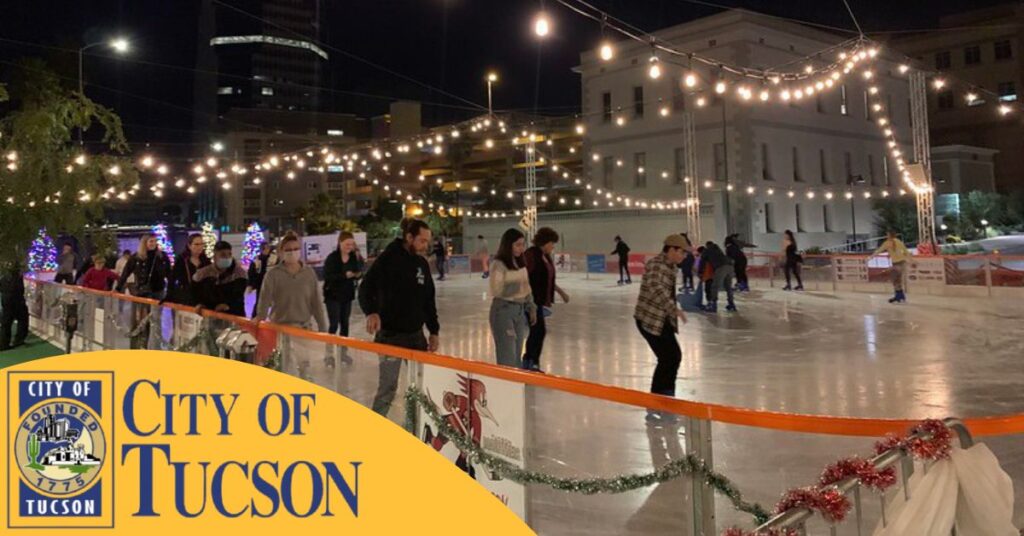 Each session will start at a designated time and last for 90 minutes. Admission for adults is $20 per session, and children under 12 are $14. The first session each day will have a discounted price of $12 for adults and $8 for youth.
Weekdays - 2p - 9:30p
Saturdays - 10a - 9:30p
Sundays - 10a - 9:30p
Thanksgiving - Closed
Christmas Day - Closed