The Drive Tucson loves our sports teams! The Tucson Sugar Skulls Indoor Football Team kicks off their eight-game home season on April 9. All home games are played at the Tucson Convention Center Arena. The fast-paced, action-packed games will be played on a turf field the size of a hockey rink. Home games are Saturday nights at 6:05pm against the Arizona Rattlers and the other IFL expansion franchise, the Northern Arizona Wranglers, Duke City Gladiators, San Diego Strike Force, Bay Area Panthers, Sioux Falls Storm, as well as the Vegas Knight Hawks, and Green Bay Blizzard.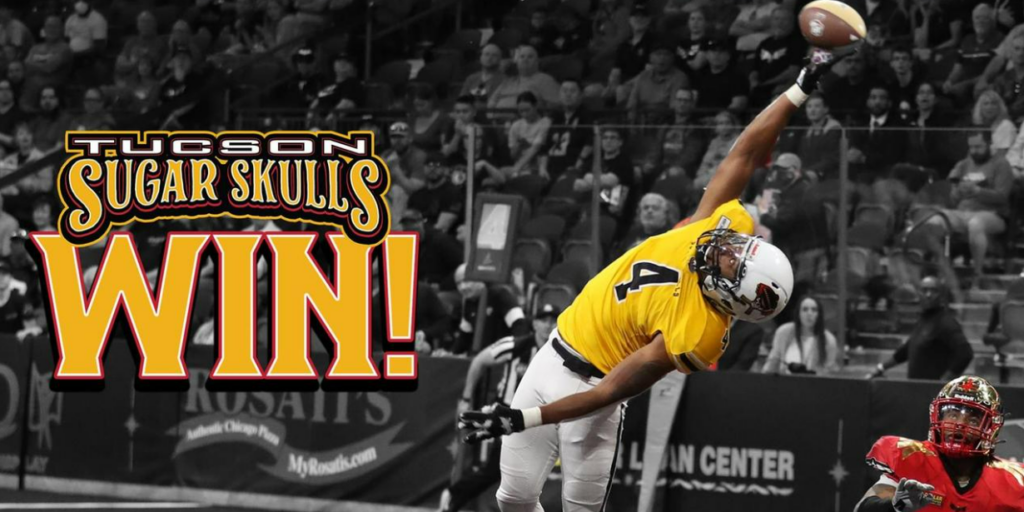 Since the 15th century, the sugar skull has been a dynamic symbol of honor, celebration, tradition, and festivity in remembering the departed. With origins in Central Mexico, these colorful skulls were first used to decorate the gravestones of those who had died in a way that celebrated their lives instead of mourning their passing. It's in that spirit that Tucson Sugar Skulls Football was born. The newest franchise in the Indoor Football League, our Skulls, with our players, coaches, and staff, proudly stand for those very values that inspired the crafting of the first sugar skull more than 400 years ago.
Let's watch some football! Click The Button to purchase your tickets now.