Wednesday, April 19th, 2023
Join The Drive Tucson in helping to support survivors of sexual assault and dining out on Wednesday, April 19th at one of the participating restaurants. Proceeds from this annual event help SACASA provide Survivors of sexual assault and their loved ones with FREE - 24/7 advocacy in-person and on our hotline. - Compassionate and expert medical forensic exams. -Trauma-informed therapy and more.
The red hearts indicate the times on April 19th, when proceeds go to SACASA.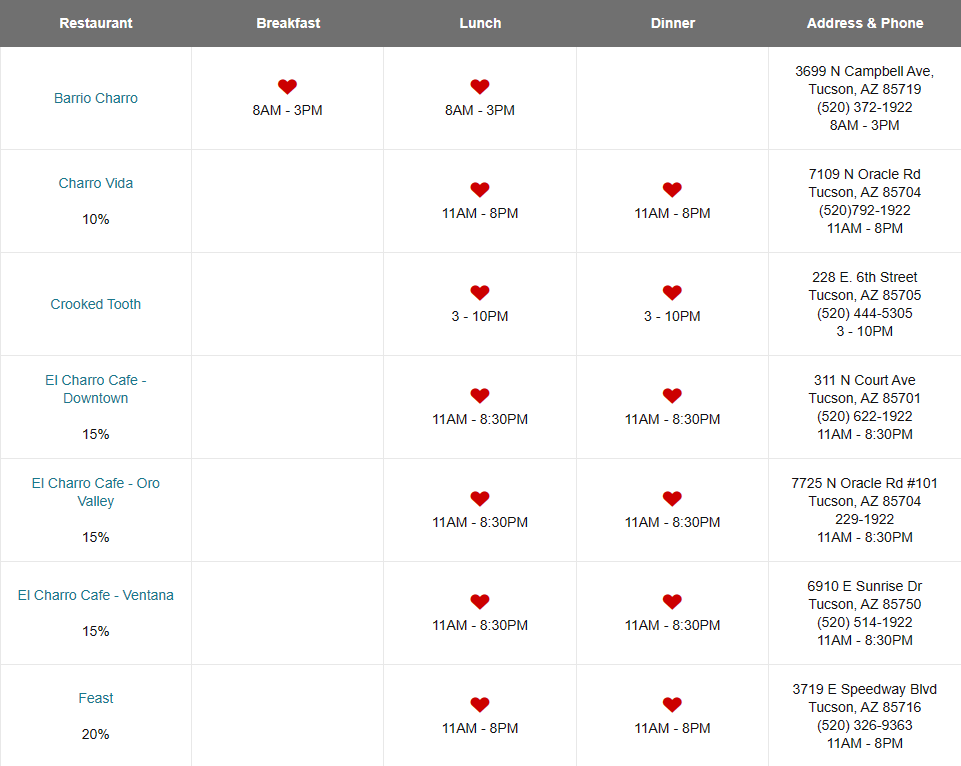 ---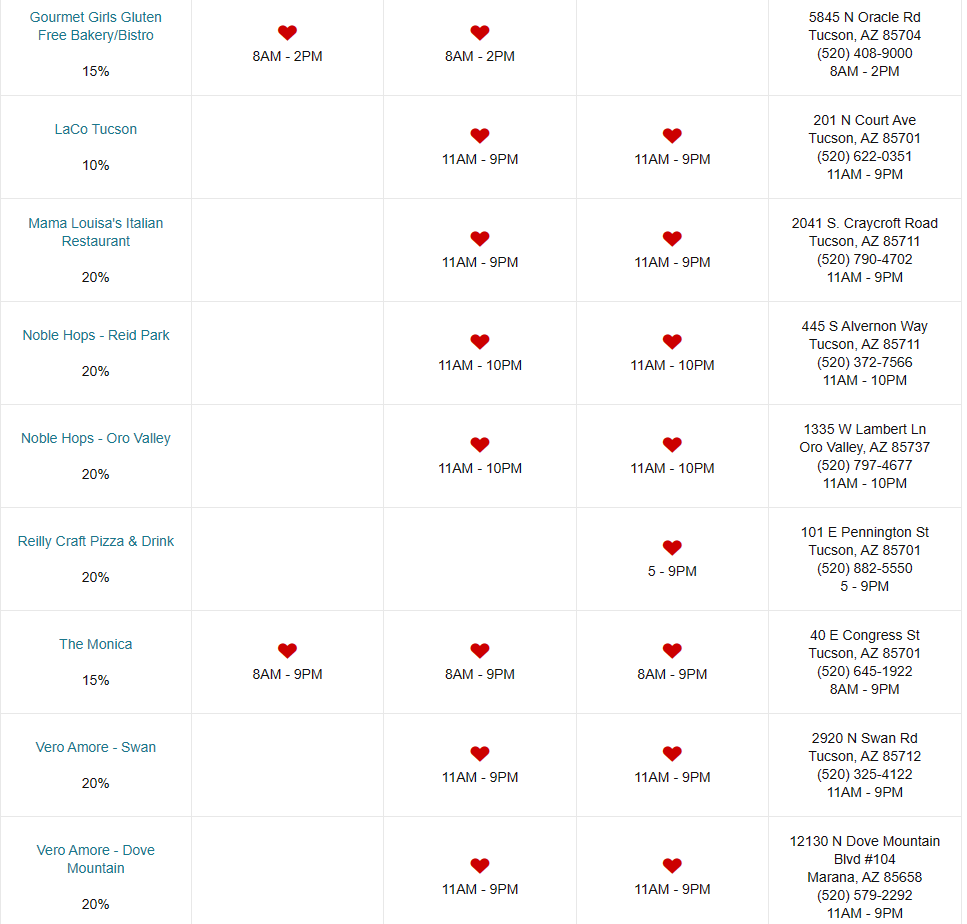 All of these services are available FOR FREE through the support of people like you and events like this.
A special thank you to all of our Tucson businesses who have come together as a community of restaurants to help cultivate awareness and resources for survivors of sexual assault.
Click The Button for more information.