The Drive Tucson is super excited to welcome back Cyclovia Tucson!
Get on your bicycle, unicycle, tricycle or pogo stick and join The Drive Tucson as we help support one the biggest annual events in Tucson. It's Cyclovia Tucson and on April 16, 2023, this event will transform our city streets into car-free, carefree streets for everyone. Enjoy connecting to people and place in open streets with music, food trucks, and play all along the route. This one-day event attracts 40,000 people outside to celebrate Tucson neighborhoods.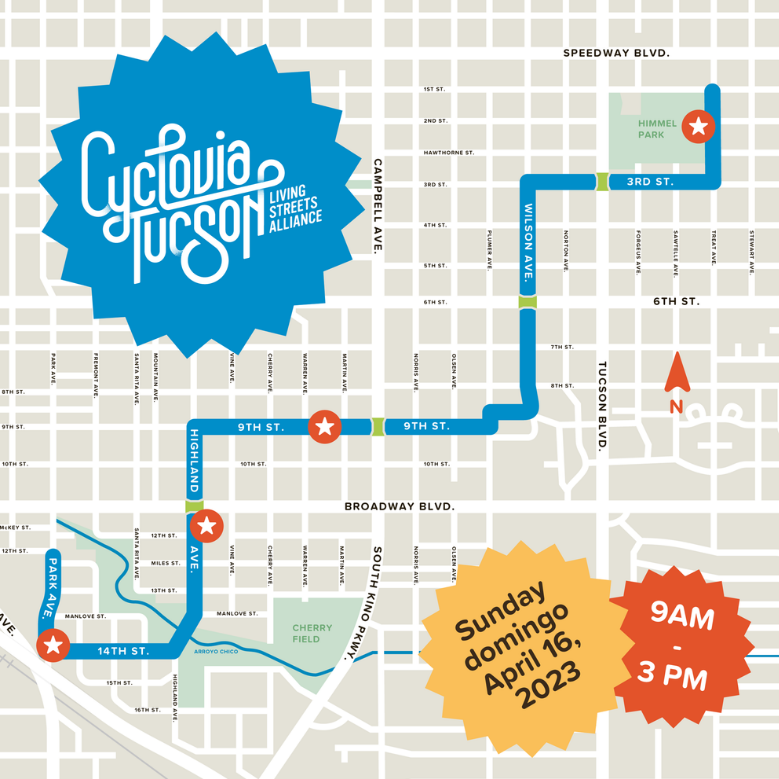 For its 11th year, the route runs between Lost Barrio to Himmel Park with several community partners hosting the event presented by Banner - University Medicine. Free to the public to walk, roll, bike, or hang out on the route. Watch for Spring and Fall events every year on their website.
Cyclovia Tucson is produced by nonprofit organization, Living Streets Alliance dedicated to equitable streets for all.