Make your Own Steppingstone is a two-hour workshop (Saturday, April 1st • 10am-noon)
You choose the color of the tile and style of your pieces to create your own steppingstone with the materials we provide and the guidance of Ben's Bells experienced staff. It's a great way to make memories and give back to the community at the same time.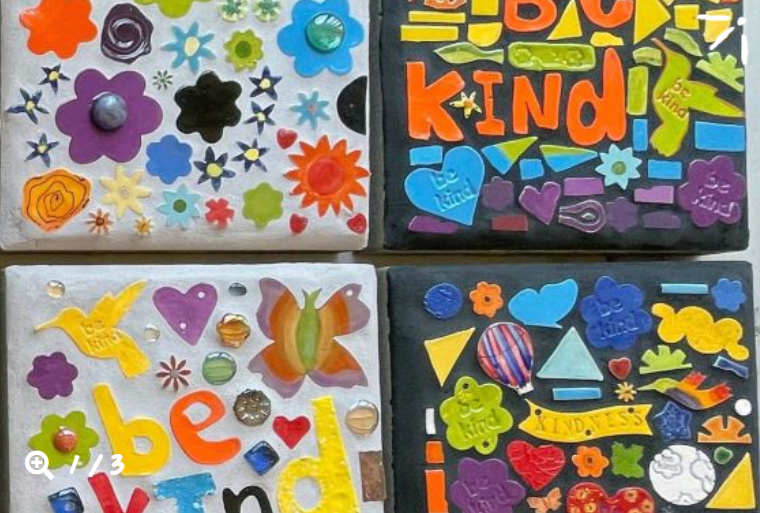 Important Note - Your safety comes first, so we require that every participant wear closed-toed shoes and a face covering. Safety glasses and gloves will be provided. Please wear comfortable clothes that you don't mind getting dirty and avoid wearing jewelry like watches, bracelets, etc. Click The Button for more details.

EVENT PARKING
There is free parking on the weekends at La Placita Garage, located at the corner of Stone and Jackson pending upcoming events. Verify before event. Entrance to parking garage is located off of Jackson St.