Every weekday morning at 8:15 on The Drive Tucson (101.7FM/AM830) Bobby Rich and Hill Bailey share animal tales that are usually a little beyond ordinary. Sometimes they are funny. Sometimes they are heartwarming. One thing we can say about this weekday morning staple is that they are always memorable. From cats that defy gravity to horses that can breakdance, we've assembled some of our favorites from 2022. Enjoy!
Seal Breaks into House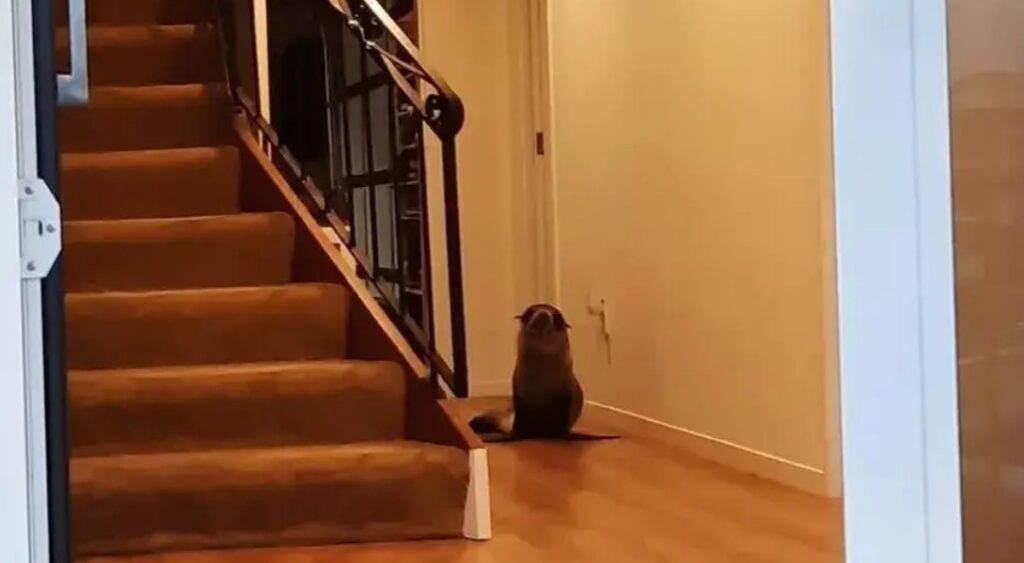 August 22, 2022 - A young seal broke into the New Zealand home of a marine biologist His wife Jenn left for the gym around 6 a.m., and when she came back, she found the seal in the hallway.The couple figures the animal got into the house through one of the cat-flaps and blames their cat Coco for terrorizing the seal and the seal for terrorizing Coco. "Coco is fairly territorial…I imagine she took a swipe at the seal," Ross said, adding that the seal "proceeded to chase her up the side of the house and through two cat flaps." The seal was captured and returned to the wild. The wild-eyed kitty is still clinging to the cat door.
The Klepto Kitty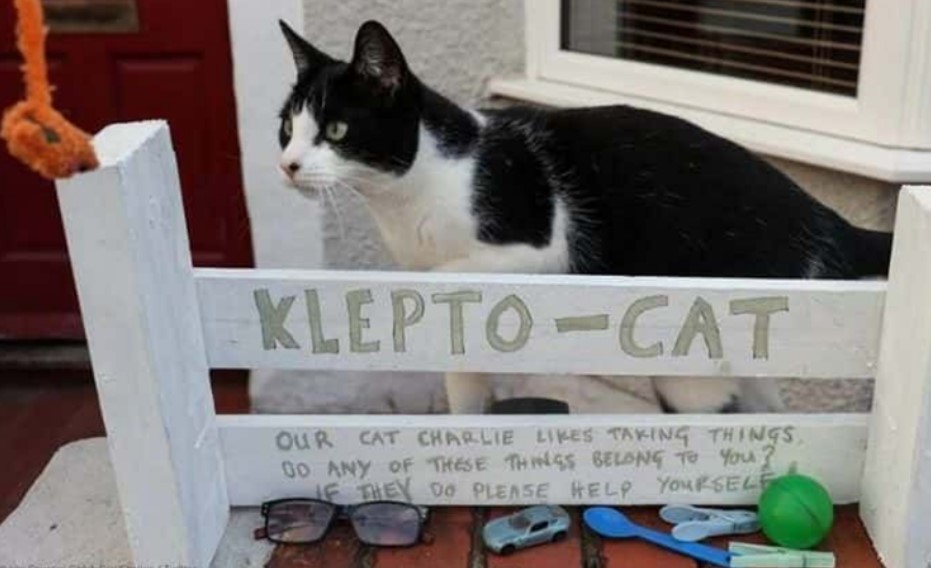 April 6, 2022 - This cat stole so many items from his neighbors, his owner set up a reclamation shelf. Cats can be sneaky little things, but perhaps no one comes close to Charlie. The furry friend was lovingly dubbed "klepto cat" by his owner, 41-year-old Alice Bigge of Bristol, U.K., after she discovered he had stolen dozens of items from her neighbors. Some of Charlie's contraband includes rubber ducks, plastic dinosaurs, spectacles and cutlery. In an attempt to reunite the stolen goods with their rightful owners, Bigge has since set up a reclamation box, where her neighbors can identify their items and take them home. "He's well into clothes pegs at the moment," Bigge revealed in an interview with the media outlet. "He brought back a rubber duck recently, which was quite large, and I have no idea how he managed that—and got it through the cat flap. He went through a phase of coming back with those little mini skateboards too." Charlie, who is only a year old now, brings all of his finds back to the Bigges. The family adopted him and his sister Smudge after they were abandoned as kittens. During the first three months, the kittens were not allowed outside. However, as soon as Charlie was allowed to explore the outside world, he began bringing back "souvenirs" from his adventures.
Inseparable Friends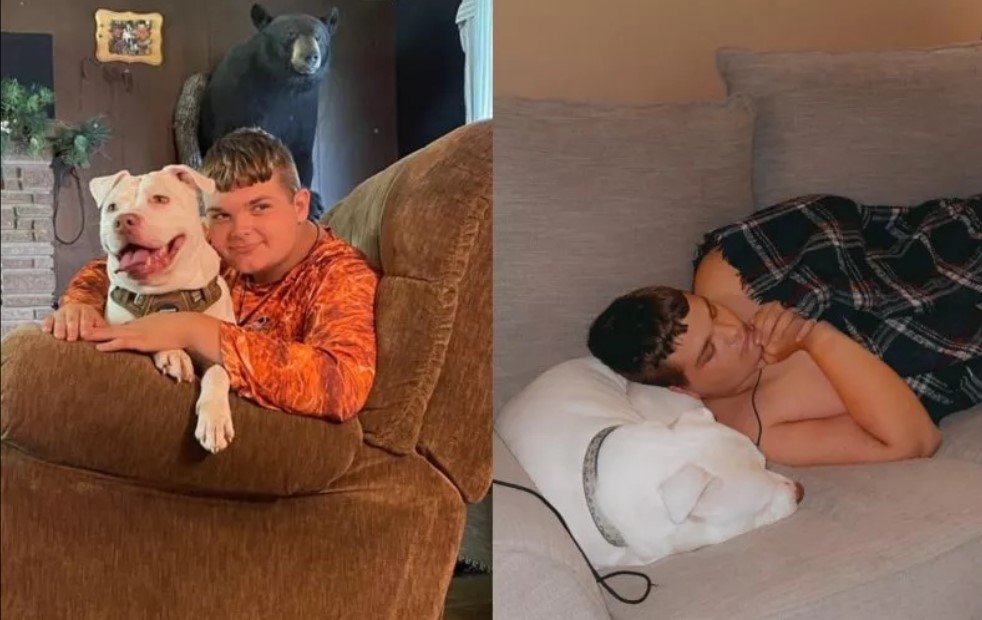 September 6, 2022 - During a "Clear the Shelter" event, the Michigan Humane Society posted a story on social media about Dave, a six-year-old deaf bulldog mix in need of a new home. Mindy Cousineau saw the post and thought Dave might be a perfect fit for her 14-year-old autistic son Walker, who is also experiencing hearing loss. The Cousineau's had an immediate connection with Dave, adopted him, and right away he had a positive impact on their son and the two have become inseparable.
K-9 SWAT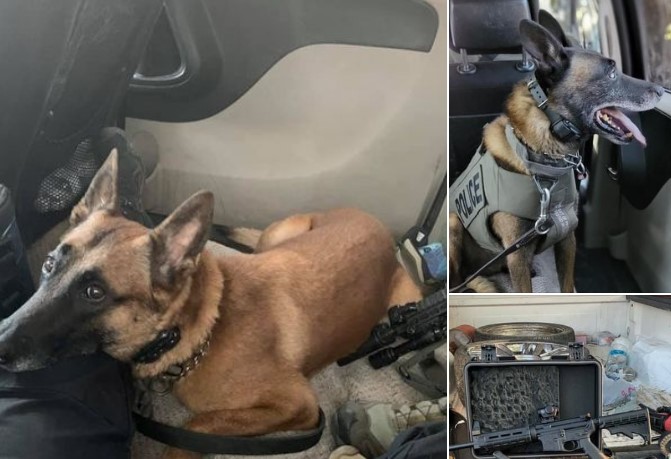 May 29, 2022 - Let's hear it for this week's MVP K9 Luna with TPD. Wednesday morning SWAT, K9 Blitz & K9 Luna responded to assist Auto Theft Task Force in the area of Prince & Flowing Wells. Detectives were following a stolen car being driven by an armed suspect. They followed the man to a car wash where he got out of the car. SWAT & K9 rolled in and detained the man without incident. Investigators learned the man was wanted on an outstanding felony warrant for Auto Theft. Investigators also determined the gun is an untraceable "ghost gun". The suspect was eventually booked into Pima County Jail for multiple felony charges. Then yesterday Luna got 3 more bad guys. she assisted SWAT and ODM CRT on a sexual assault subject which was taken into custody, and then K9 Luna assisted Arizona Vehicle Theft Task Force on a stolen Ford F-250. As a result, two subjects gave up to Luna and the detectives. After searching the stolen truck, a total of 11 firearms were located and several of those were reported stolen!
Stress, Memory Loss and Furry Friends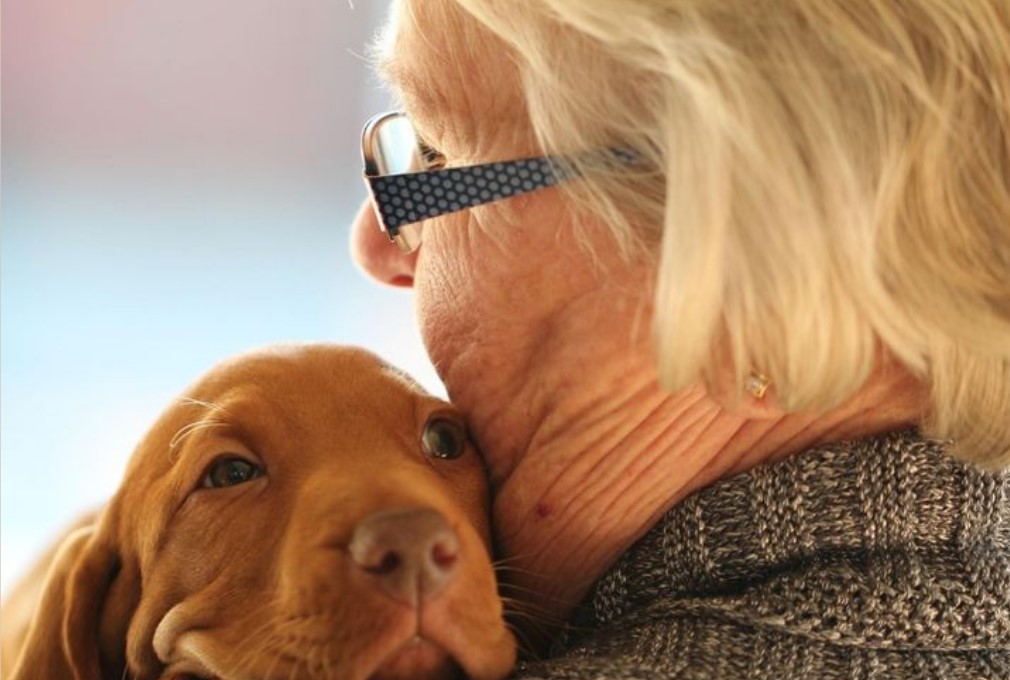 February 25, 2022 - First, Decision making does slow as we age. But it doesn't have anything to do with your brain's sharpness declining. We older folk (60+) may take more time to decide but our brains remain as fast as ever. We know that according to research, owning pets contributes to lower stress levels and prevents memory loss! Dr. Tiffany Braley says, "The human-animal bond may have health benefits like decreasing blood pressure and stress." The University of Michigan Medical Center conducted a study testing memory and long-term pet owners scored higher on average than those without pets.
Want to adopt a pet now? Click HSSAZ for the Humane Society of Southern Arizona.
Click PACC for the Pima Animal Control Center.